I was so excited that they were hosting the Southern Equine Expo again, since the past 2 years had been cancelled. I go every year, and sometimes I have a booth there. In 2019 I was there with the International Society of Rider Biomechanics & Colleen Kelly working with her as a presenter. (Maybe I can be a presenter gain one year?)
This is such a wonderful event, and they bring in a lot of variety of clinicians that cover a huge range of topics. It's a great event for anyone who rides! There are vendors there, although it would be wonderful to get some more english tack and riding apparel vendors in there. I was suckered into buying some very expensive skin care products. Don't get me wrong...they are great products, but I had other things I could've spent $300 on. I definitely fell for their sweetness and flattery. Judging by all the other shiny gold bags I saw people carrying around this past weekend they fell for it also! (Note to self... be more like them!)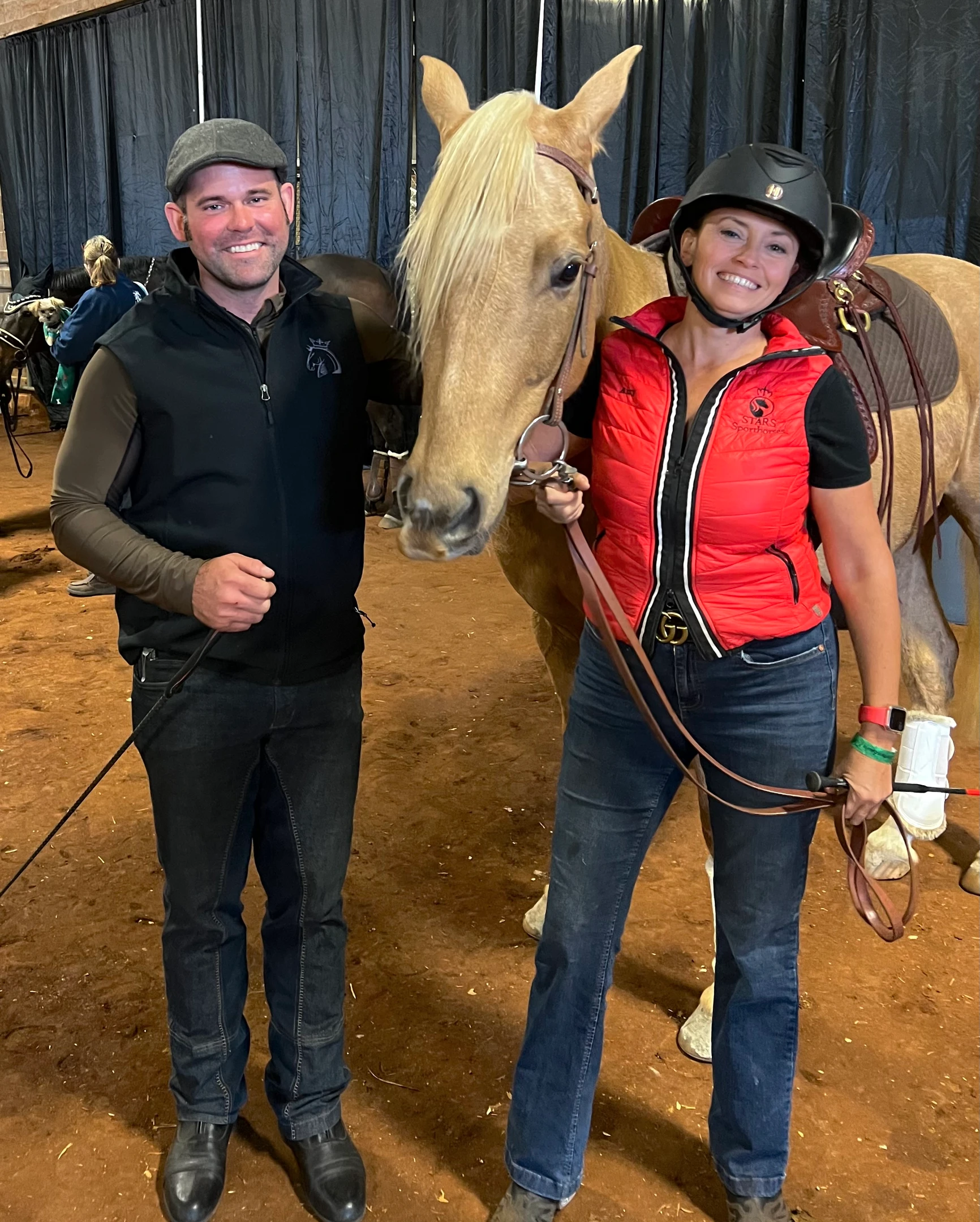 All joking aside, I saw so many great clinicians. Some whom I have never heard of, and some who I have known and worked with quite a bit! There are always so many takeaways from everyone who teaches. I am always ready to write things down in my notebook I keep with me or type it quickly into notepad on my phone.
I brought RD Extra Side Gun (Kayce) up to the Expo to ride with Patrick King. He studied a lot under Mark Russell. I found Patrick a few years before Mark had passed away since Mark was becoming so popular and tougher to get time scheduled to work with him. Well, Patrick has become pretty popular now as well! It's always an honor to be able to ride with him. I love this style of horsemanship and riding. It is what I practice. This was only Kayce's 2nd outing ever, and he handled it like such a pro!
We found Kayce in mid December up at Riverdale Farms where my friend Beate manages. He had not been doing much. He seemed like a great horse, and my client purchased him for western dressage. I've been working with him since mid December, and he's turning into such a wonderful horse! He is already schooling Level 3 western dressage with a few Level 4 movements. We are showing in Level 1. He has been so much fun to ride, and such a pleasure to work with.
We had some great moments in the clinic and I had such a good time! Kayce being his normal goofball self shook his head so hard that his entire bridle came off while we were loping. Patrick was working with someone else at that moment. I kept loping along and couldn't believe what happened. I was a bit in shock and also didn't want to disrupt the clinic. I was able to stop him with my seat and dismount. Kayce was still holding the bit in his mouth! I put his bridle back on, and was laughing the entire time. (I wish someone had caught that on video!) Patrick told me after the clinic that he saw what happened and it took everything in him to not laugh and pee his pants! Horses are just so much fun!
You can see a short video clip below that someone at the clinic took of us and sent to me.