I took First Solo (Fatima) to her very 1st USDF recognized show on June 24th & 25th. Fatima just turned 5 in May. She belongs to a client of mine. I have been training her since November. She is schooling 1st level dressage with some 2nd level movements. She is also quite the jumper and is able to jump 2'11" courses with ease.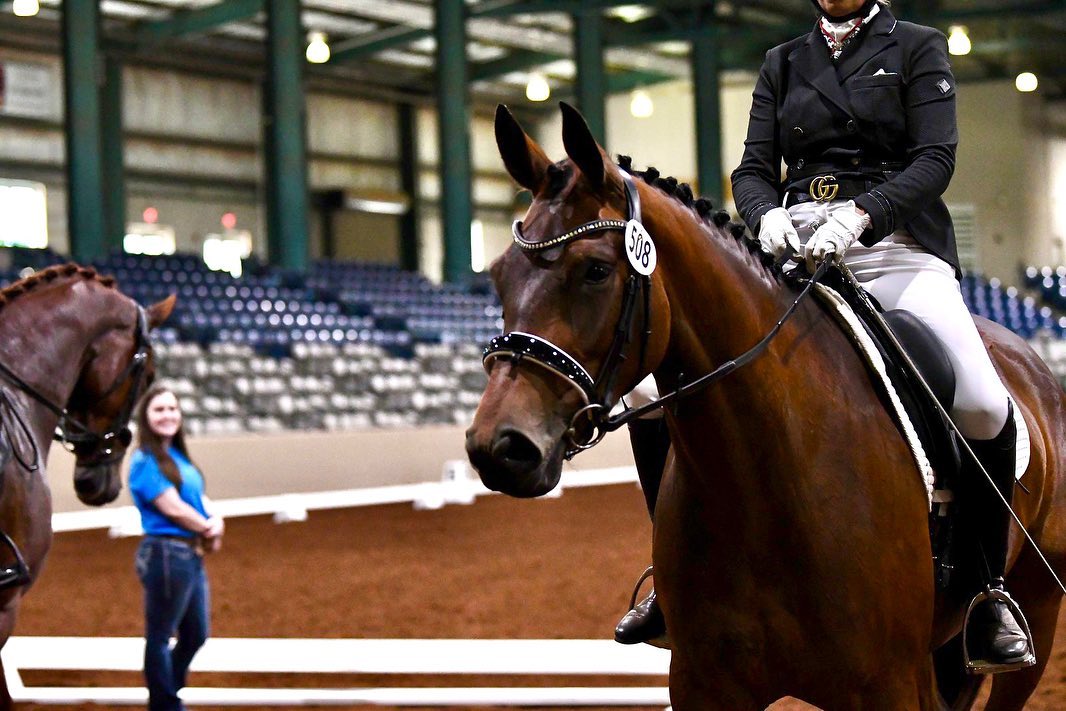 We have been focusing more on dressage lately. Fatima has been to one schooling show this year. She has been doing so well in her training that I wanted to see how she would handle a recognized dressage show held at an indoor arena. (My Alma Mater!)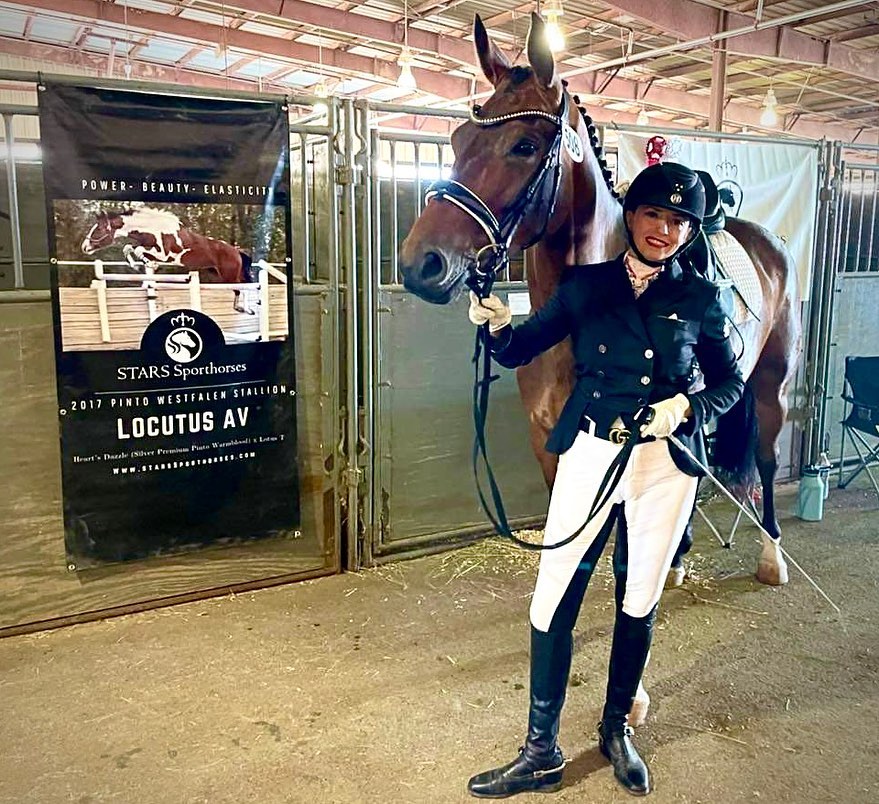 Fatima was fairly solid. She settled right in and was pretty brave. She has such a good brain and handled everything wonderfully. Sure, we had some baby moments to work through since she did just turn 5. While we did not get any qualifying scores for regionals at this show, we gained a lot of positive experience and learned a lot as a team. I now know what she is capable of, and the future looks very bright. We earned a few ribbons, met some amazing people, and had a fabulous weekend. Thank you to everyone who made it possible! Thank you to Derrick Snyder for handing me the reins and trusting me with your girl! I couldn't have done any of this without a great support system. A special thank you to Jason, Faith, Jesse, Lee & Kimberly for helping to make this a true success! This really is a team effort!