I had the pleasure of attending Equitana at the Kentucky Horse Park! I have spent the last few months dealing with a fractured femur and have been unable to do much of anything. I was just cleared from my orthopedist last week. Me being the type of person I am, I decided to have my first ride back in 5 months be on a horse that I've never met or ridden before as a rider in the Laura Graves clinic at Equitana with tons of people watching, including a Live Stream. No pressure, right?
Ashley Allen was kind enough to let me ride her amazing boy, Rio. Since I had been laid-up with a fractured femur (no big deal, right?) I did not have a horse ready to go. I don't like to pass up an opportunity to ride with Laura! Luckily, she selected me to ride as her 1st/2nd level rider. The funny thing is that a bunch of rain came in on the day she was teaching. They decided to move her clinic to the massive Alltech arena. This was a last-minute change, and none of the horses were acclimated to it yet. Again, no pressure, right?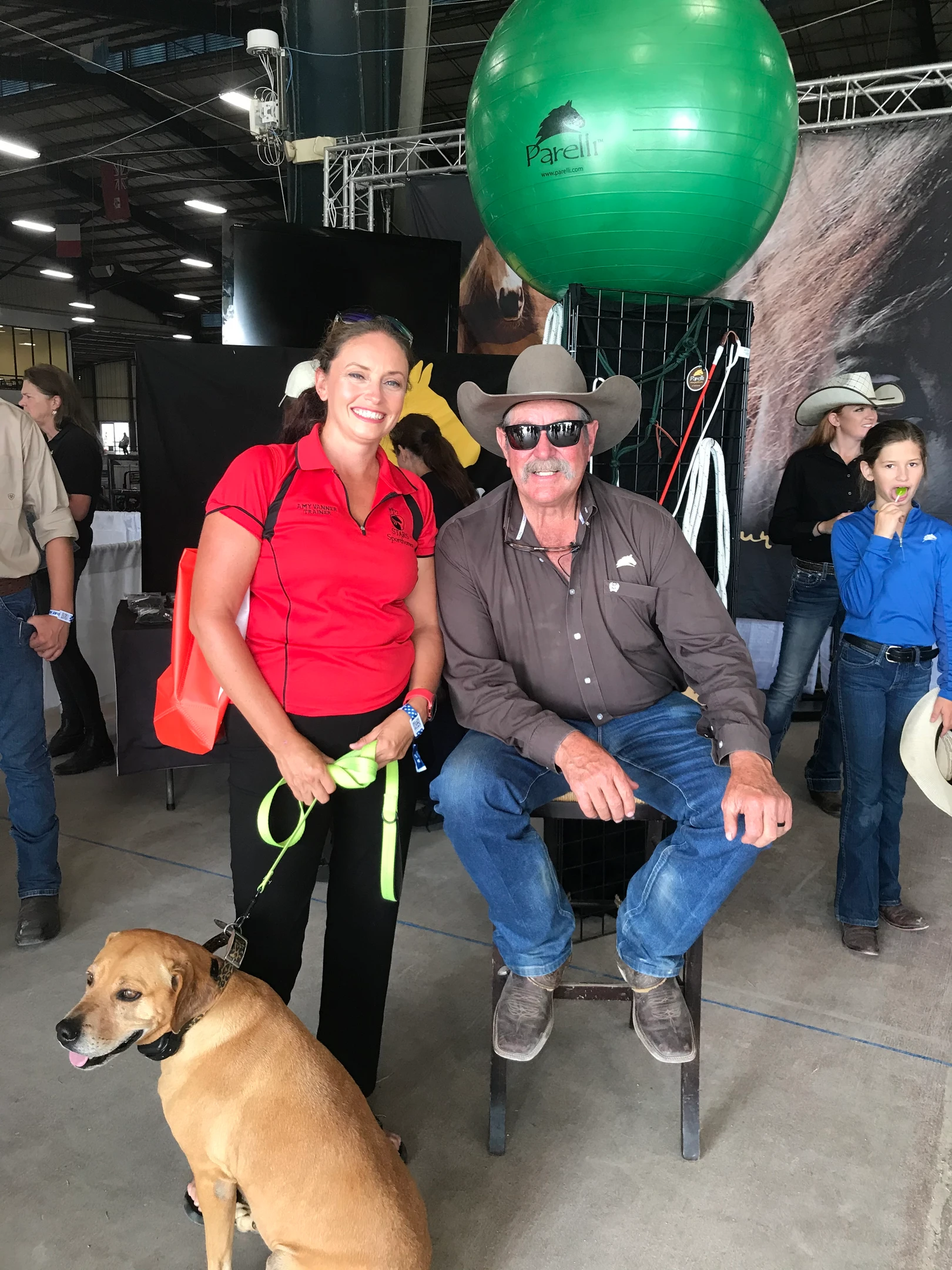 Rio was a fabulous boy, and we had a wonderful session with Laura! She is always tough and works us hard. I had some great moments where I felt some wonderful changes, and I have a lot of information to take home and use with my horses and students. (This is the perk of working with a trainer who rides with upper-level riders. You get the trickle-down effect!)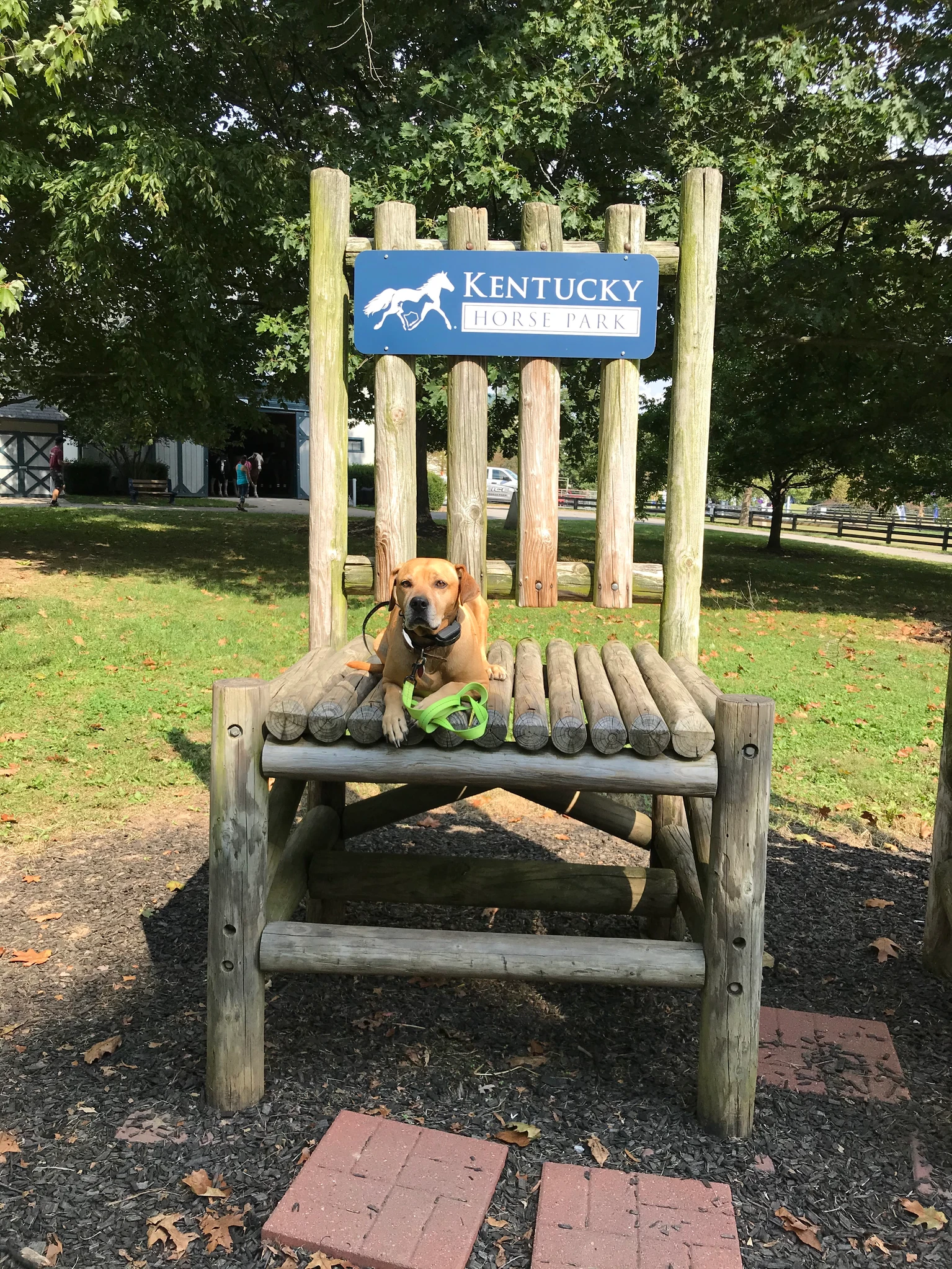 I spent most of the weekend with my friend Cathy Woods, the author of Yoga for Riders. I was there to help her work her booth (because it can be exhausting) and to help with her demos that she was presenting. We had a yoga demo on the Mane Stage, and then we also had a mounted demo on Ashley's horse, Rio. He is such a wonderful boy! (He is also currently for sale!) Cathy's booth was set up across from Jim Masterson. It was fun getting to talk to Jim throughout the weekend and pick his brain. I had a little bit of time to walk around and watch some of the clinicians while I was there and met Pat Parelli. Overall, it was a wonderful weekend!